ElderCare of RI, LLC is a specialty division of Goldman & Co., CPAs (founded 1981) and is one of the top centers in Rhode Island for overseeing an older adult daily financial issues. This may simply mean paying bills and reconciling the checkbook, or the issues may be more complex.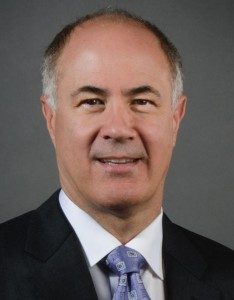 James I. Goldman, CPA/ABV
[email protected]
(401) 781-4217
After a lifetime of working, many older adults are overjoyed to retire in comfort. But their joy may give way to sadness when physical, cognitive, or loss of a spouse impairs their ability to manage their daily financial affairs. Fearing a loss of financial independence, older adults often place their trust in others who may not have the necessary experience and knowledge to properly oversee their financial affairs.
Our services for the elderly not traditionally handled by CPA's include…
Direct services –

Paying bills, depositing cash receipts, submitting claims to insurance companies, preparing trust and individual income tax returns, confirm accuracy of provider bills, estate and gift tax planning, and preparation of employment tax returns for caregivers.

Consulting services – 

Medicare and Medicaid, long-term care insurance, housing and support service needs, evaluate housing and care alternatives, trust and fiduciary planning.

Assurance services – 

Review and monitor investments and trust activity, verify third-party calculations (such as pension payments, insurance payments, and other annuity payments), review financial transactions, and test for adherence to pre-established criteria.

Financial Guardianship – 

Serving as guardian to manage and protect the financial interests of incapacitated adults.
FINDING A RHODE ISLAND ELDER LAW ATTORNEY/LAWYER
As you get older the time may be right to consult a Rhode Island elder law attorney/lawyer. An elder law attorney is uniquely familiar with many of the issues and challenges you are facing including Medicaid planning, estate and trusts, wills, and health care directives. At ElderCare of RI we have had the pleasure to work with many of Rhode Island's finest elder law attorneys/lawyers. We would be happy to refer to you a list of such elder law attorneys/lawyers and estate planning attorneys/lawyers.
An elder law attorney can help an elderly person with:
Wills
Trusts
Medicaid and long-term care insurance
Living trusts
Advance directives
Limited, general, and durable power of attorney
Guardianship or conservatorship plans
Probate
To contact us call (401) 781-4217 or email below.